Today just a quick post what to do when you want to install the tmweb.net on a german windows system.
When you run the Datacap Web Server Configuration Tool and click the "configure" button you will receive the following error message on a german windows system.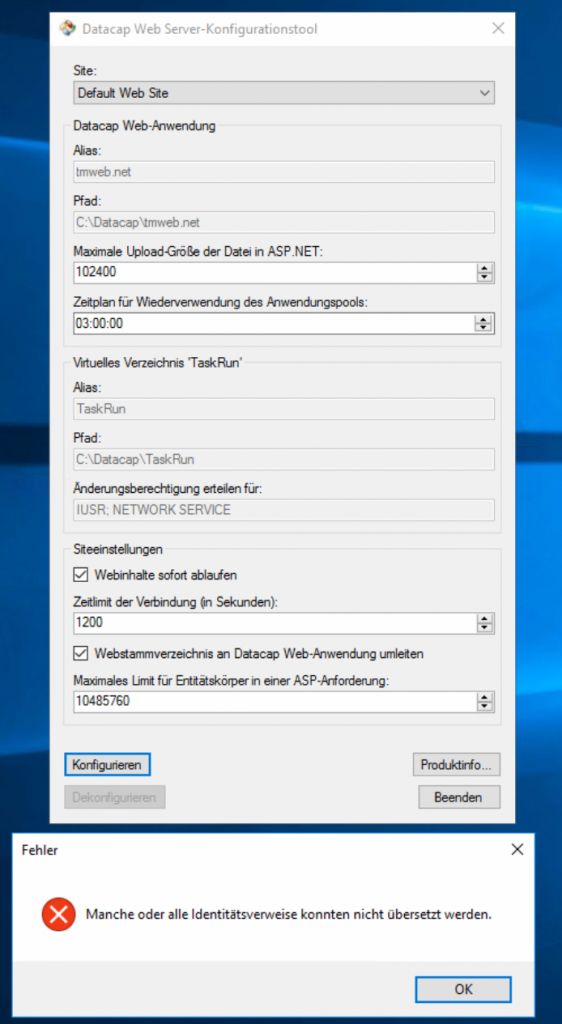 The problem is because of the not translated account "NETWORK SERVICE" which is NETZWERKDIENST on a german windows. To solve it open the file TMWebConfig.exe.config with an editor and change the TaskRunModifyAccounts from NETWORK SERVICE to NETZWERKDIENST.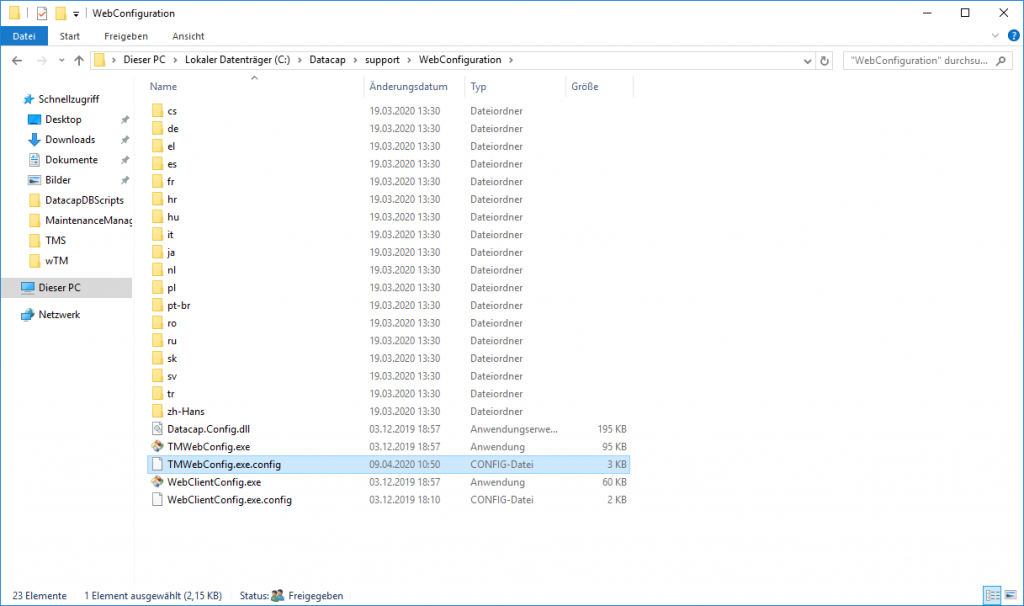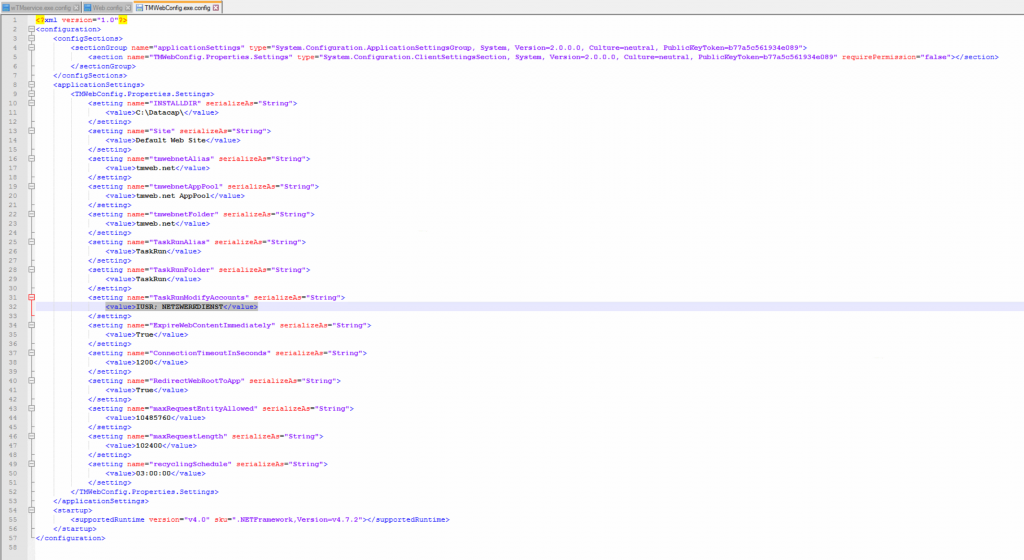 Now you can configure the tmweb.net application.