In case you are using the transaction / execute endpoint of Datacap Web Services e.g. when you have Navigator Scan or Verify in use you must set a mandatory registry key to enable the eRRO. Else the Datacap Webserivce can crash while transaction are made. As many of my customer use this scenario the eRRO must be enabled. Unfortunately it is from the documentation not that clear to do this. But it is a mandatory setting.
To set this open the "regedit" and go to HKEY_LOCAL_MACHINE\SOFTWARE\Wow6432Node\Datacap\RRS. Set the "Use eRRO" key to 1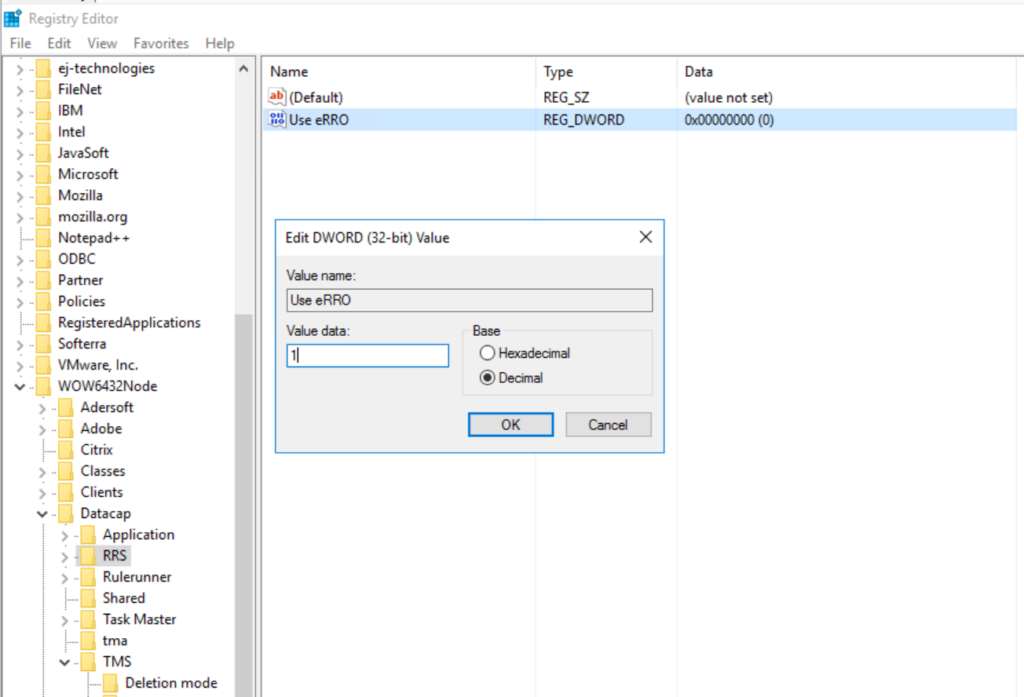 Restart IIS or Datacap Windows Service to activate this option.